From patient care assistant to companion caregiver, there are many opportunities to work in health care with no experience
If you're wondering how to work in health care with no experience, you've come to the right place. We've built this list of 5 in-demand jobs to help start your job hunt.
It's a great time to search for a new job in the health care field, so let's dive right in.
How to work in health care with no experience: explore 5 jobs
Job Description: Companion caregivers for organizations such as Papa help people in their homes. They support seniors and older adults with things like companionship, grocery shopping, light cleaning, teaching basic tech, exercise, and car rides. Notably, the most important part of the job is companionship.
Qualifications: There are no requirements to become a companion caregiver with an organization like Papa. In this role, you will use your life experience and practical knowhow to help others. You can truly make a difference.
Pay: Part-time companion caregivers for Papa, called Papa Pals, typically earn $20 an hour, depending on bonuses and incentives. The job is part-time. Currently, Papa is hiring Papa Pals in locations across the country, including rural areas.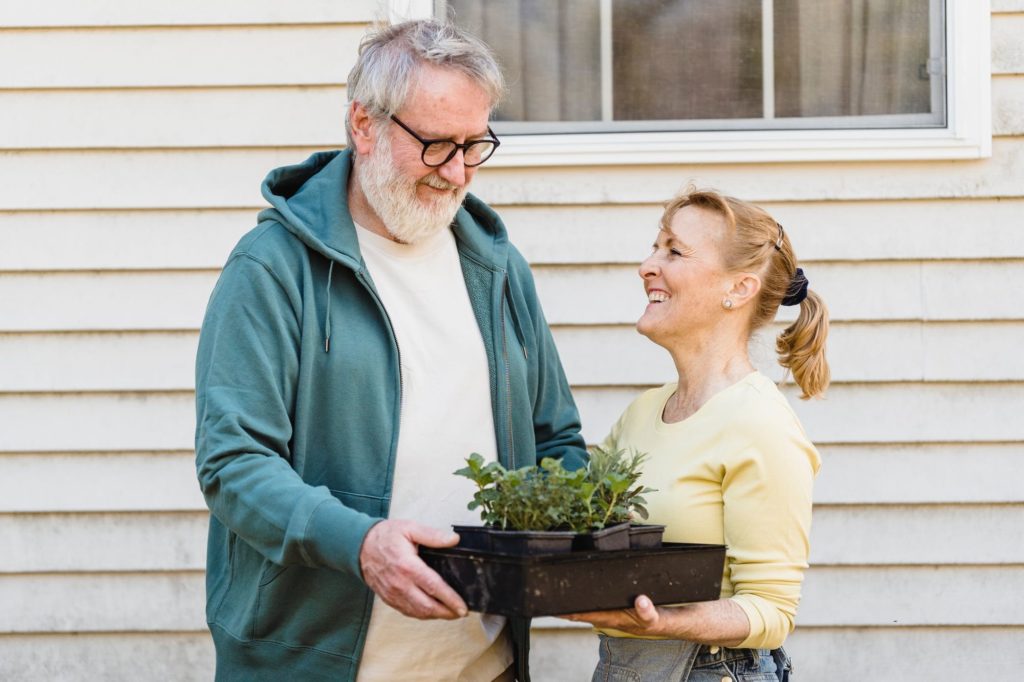 Job Description: Patient sitters usually work in a hospital. They sit with patients and observe them, and alert a nurse if help is needed. Also, patient sitters can offer companionship and comfort. Sometimes, they assist people with personal care or moving about.
Qualifications: There are no qualifications to work as a patient sitter, but you will probably need a high school diploma or GED to work for a hospital. Plus, you should have Healthcare Provider BLS (Basic Life Support) certification. Many hospitals recruit people with caregiver experience for this job.
Pay: Patient sitters earn between $12 and $20 an hour, depending on location.
Best Fit: This job is a great fit for people who have good observational skills, as well as those with experience in a caregiver setting.
#3 Patient Care Assistant
Job Description: Patient care assistants perform care duties that don't require a license. Responsibilities can include safety observation, cleaning rooms, answering call lights, feeding, and participating in activities with patients. They usually work in hospitals and nursing homes. However, they don't provide hands-on care. You must be a Personal Care Aide to do hands-on care.
Qualifications: This job typically requires a high school diploma or GED. In addition, you will also need First Aid/CPR certification.
Pay: The typical pay range is between $13 and $17 an hour, depending on where you live.
Best Fit: This is a great fit for people who enjoy helping others in a hospital setting.
#4 Occupational Therapy Assistant
Job Description: Occupational therapy assistants help people recover and improve the physical skills needed for daily living. For instance, they can help people recover from traumatic injuries or stroke. Plus, they also help patients do activities and exercises. For the most part, they work in offices, hospitals, rehab centers, and nursing homes. In addition, home health agencies often employ occupational therapy assistants to work in patient homes.
Qualifications: Most occupational therapy assistant roles require an associate's degree from a community college.
Pay: Certified occupational therapy assistants earn between $23 and $38 an hour, depending on location and qualifications.
Best Fit: This is a great fit for active people who enjoy a busy work environment. You also have a lot of options to choose where you work. So, if working in a hospital doesn't appeal to you, it's easy to switch to an office or home health agency.
Think dental care isn't health care? Think again. Dental care is an essential part of health care.
Job Description: The tasks of a dental assistant vary from day to day. For example, they might spend time disinfecting instruments, taking dental X-rays, and assisting the dentist during exams. And, they also help to put patients at ease.
Qualifications: Dental assistants must complete an accredited program and pass a state exam. In most cases, you can take a 9-month training program at a community college or technical school.
Pay: Dental assistants earn between $17 and $26 an hour, depending on location and experience.
Don't forget your life experience
Before you apply for any health care job, take a moment to consider the experience you do have. Don't underestimate yourself.
Instead, focus on the life experience you can bring to the job. In many cases, your life experience is more than enough to qualify for a role. Be sure to include it in your application.
How to work in health care with no experience: Become a caregiver
If you want to start working in health care now, apply to become a Papa Pal companion caregiver. It's also a great way to gain valuable experience that can open doors to other health care jobs. And, there are immediate job openings in every part of the country.
Click here to learn more and become a Papa Pal. We look forward to welcoming you to the team!